"Griasd eich", that's how we say hello in the Hallertau!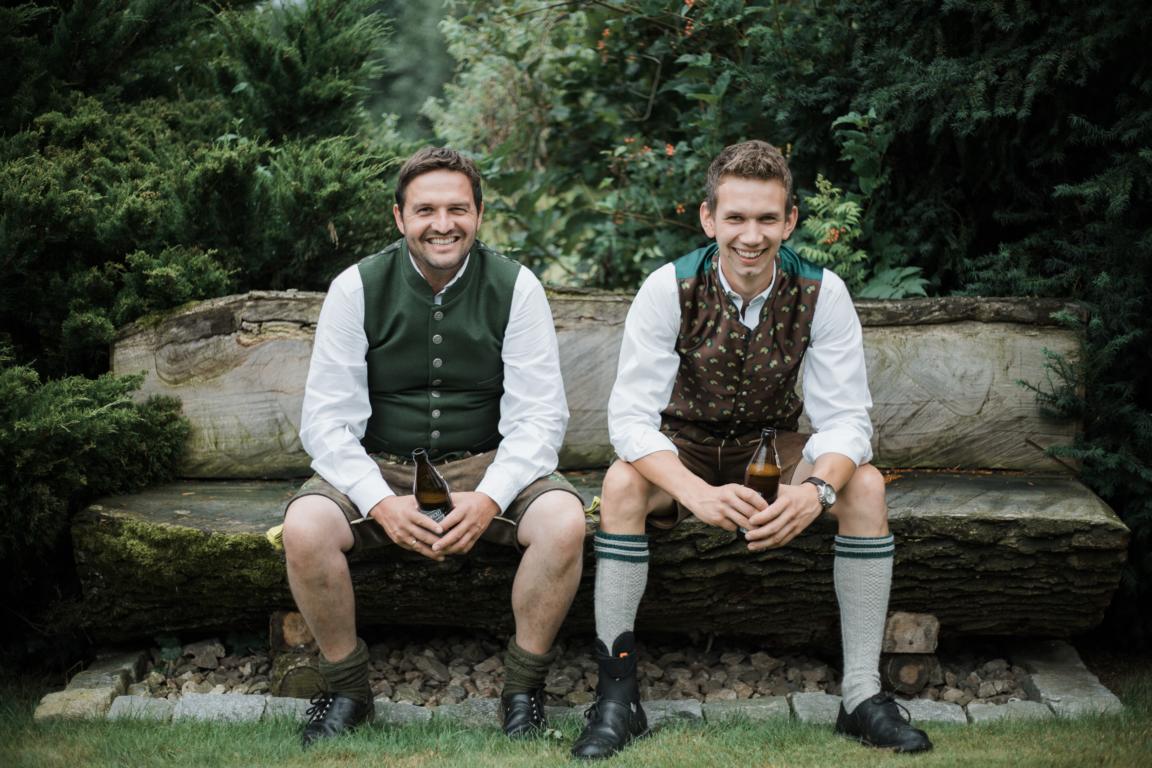 Hop farming dates back to 736 in the Hallertau area, with hops growing on our family farms for many generations. To this day we embrace new technologies and new varieties of hops, but most importantly we keep the tradition in our hearts.
On both our farms we produce in compliance with the sustainability criteria of the German hop farmers (Kriterien der Nachhaltigkeits-Rahmenabgaben des deutschen Hopfenbaus) and are also DIN 9001 certified via the Hopfenring Hallertau association. We grow most of the Hallertauer high alpha and flavor varieties, enabling us to offer the full spectrum of Hallertauer hop aromas for your beer - all farmed locally.
To guarantee delivery and quality every year, both farms have been equipped with a resource friendly drip irrigation system.
The name HLA stands for: H = Hüll, where Andi is from; L = Larsbarch, where Thomas is from; and A = Amerika. However, the American link is not as you might think. Ever since AnheuserBush, now InBev, bought a research farm between our two villages many years ago, we "drive through America" to visit each other.
And last but not least, we would like to introduce ourselves: two young hop farmers directly from the heart of the hop growing region of Hallertau.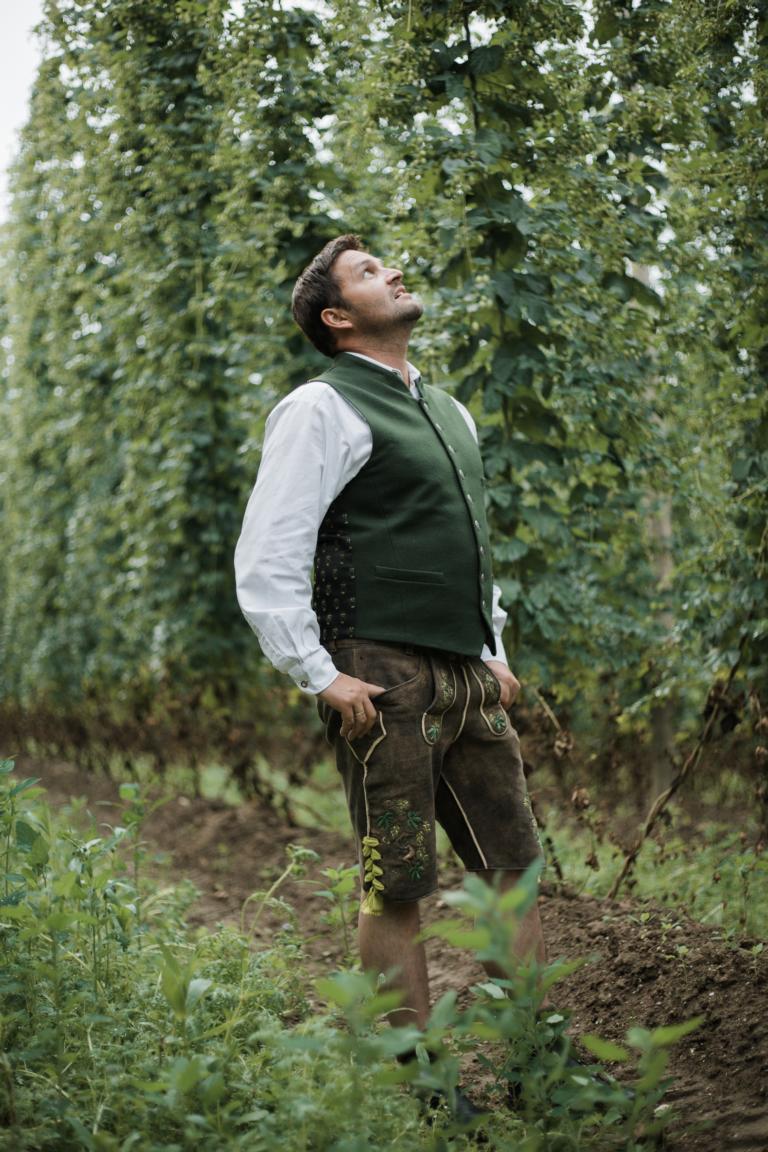 I am Thomas Abeltshauser (born in 1981), married and with a young daughter. I hold a degree in agricultural engineering from Weihenstephan University. I grew up on my parent's hop farm and have been involved with hops from an early age. Hops are simply in my blood.
After graduating from university, I worked as a consultant for the Hopfenring association for several years and I have been a claims adjuster for hail damage to hops for over ten years. Until family life began, I was a member of the board of management of the Ring junger Hopfenpflanzer (the association of young hop farmers). While working with the association and studying for my hunting exams, Andi and I became friends, and eventually business partners.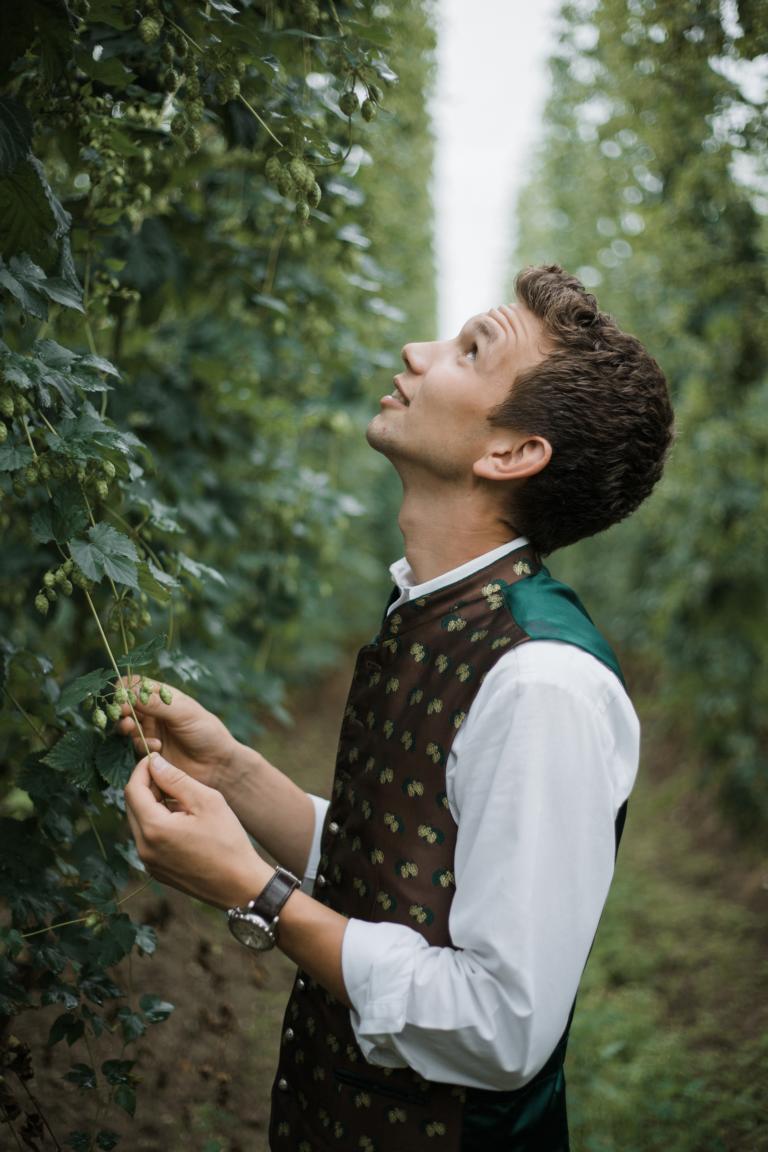 I am Andreas Widmann, and I was born into a hop farming family. I have invested a lot in time in my passion for hops, including training at the vocational school for hop farming, the Fachschule für Hopfenbau in Pfaffenhofen an der Ilm (Bavaria). After I completed my studies here, I pursued a degree in agricultural business administration at the Höhere Landbauschule in Rotthalmünster (Bavaria), where I graduated in 2016.
Never one to waste time, the summer between the two schools included a three month internship at two hop farms in the United States.
In my free time I am involved with the Ring junger Hopfenpflanzer where I got to know Thomas better. Not only did we become friends, we also developed the idea of a joint company.